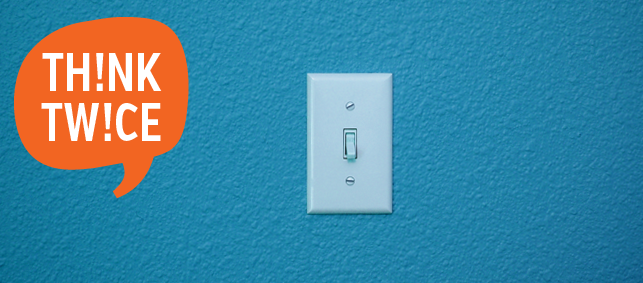 What's at Stake
Fifteen years after competitors promising lower prices began offering electricity and gas supply to utility customers, most who switch say they pay more than they did with their utility. Many want to go back to the utility but face early termination fees if they do. Others, often the most vulnerable, aren't even aware they have been switched. Low-income customers have been hit hardest, paying prices that are even higher on average than others who left their utility.
The New York Public Service Commission (PSC) is looking at the business practices of competitive energy services companies (ESCOs), and whether they offer any real savings to utility customers.
Key Issues
Ratepayers need tools telling them whether they'll save money if they buy their electric or gas supply from an ESCO instead of their utility.
Ratepayers need tools to compare ESCO supply costs with what their utility would charge for similar usage over the same time period. Bill calculators should be provided on each utility website and customer call centers equipped with the same information for customers without internet access. The PSC-sponsored "Power to Choose" website should link directly to each utility calculator.
Monthly utility bills should include either a utility's "Price to Compare" or a prominent notice that customers can compare ESCO versus utility prices by web or through the utility's call center.
Shut-Offs should be prohibited when an ESCO customer is billed more for supply than what the utility would have charged, and then only pays the lower utility-calculated price.
Customers lose important protections when utilities bill both the ESCO's supply charges and their own distribution charges. If a customer fails to pay both the ESCO and delivery charges, the utility can terminate all service. The ESCO doesn't have to chase after customers who don't pay, even if they bill more for supply than what the utility would have charged.
Utilities should not be allowed to terminate service for amounts exceeding what the customer would have paid for utility supply. ESCOs should be forced to collect excess charges through normal debt collection channels; not allowed to hide behind utility threats of service termination.
The PSC should suspend new ESCO enrollment by low-income customers who receive HEAP or benefits under utility low-income programs during its investigation.
The PSC should improve energy affordability for low-income ratepayers by encouraging utilities to adopt broad-based discount plans and energy efficiency programs, not by enticing low-income customers to shop for ESCO service as a way to reduce their bills.
It's also counter-productive for the PSC to approve discounts for low-income customers, shift responsibility for the lost revenue to other customers, and then allow ESCOs to charge higher rates to those same low income customers that more than offset any discounts.
New enrollment by low-income customers receiving HEAP or other benefits should be suspended until these customers can be guaranteed they won't pay more if they switch to an ESCO.
The PSC should enact other reforms that address the questionable practices of New York ESCOs.  Specifically, the PSC should:
Publish ESCO pricing data for every pricing plan offered to New York residential customers.
Require ESCOs that submit prices and terms through the "Power to Choose" website to actually offer those prices and terms for a minimum period of time, or be investigated for deceptive advertising and marketing.
Eliminate the current referral programs, many of which provide "teaser" rates followed by much higher prices locked in by the ESCO through early termination fees and automatic renewals.
Investigate complaints about deceptive door-to-door marketing and telemarketing by ESCOs, especially marketers who target elderly and low income customers.
Reduce the maximum allowed early termination fee that ESCOs can charge from $150 to not more than $50.00.
Require ESCOs to obtain affirmative consent from customers to renew contracts with any change in price or other material term.
Require ESCOs to make complete Terms of Service documents publicly available with links to such Terms on the Commission's "Power to Choose" website.
Find all PSC filings for this case in the PSC Case File (Case 12-M-0476)
Post Public Comments
Post your comments in the case file using the "Post Comments" button. View public comments already posted under the "Public Comments" tab.

Recent posts:
The option to have an ESCO in NYS is overwhelming and confusing…
Position Supported: The PSC should tighten/increase its controls over all NYESCO's…
I am on a market rate plan with NYSEG Solutions. I just received my bill for the period…
Contact your Legislators, Members of Congress and Senators
LEGISLATORS
Find your legislator on the New York State Assembly and Senate websites.
Assembly Committee Chairs
Consumer Affairs and Protection                               Dinowitz, Jeffrey
Corporations, Authorities and Commissions              Brennan, James F.
Senate Committee Chairs
Consumer Protection                                                  Zeldin, Lee M.
Corporations, Authorities and Commissions              Ranzenhofer, Michael H.
Energy and Telecommunications                                Maziarz, George D.
MEMBERS OF CONGRESS
Find your representative on the House of Representatives website.
SENATORS
Take Survey
Take an online survey that identifies the issues that concern you in the National Fuel Gas rate case, and also asks your opinion about the issues outlined above and allows you to communicate your issues and opinions to your elected representatives and others involved in the National Fuel Gas rate case.
Organize a Meeting
Combine traditional local organizing with a healthy dose of social media and you get an effective way to empower utility ratepayers. Don't forget utilities serve areas – neighborhoods, villages, towns, cities and counties. You and your neighbors likely share common concerns about your utility. Organizing a meeting is a good way to find out.
New York's Utility Project helps local ratepayer groups like community organizations, tenants associations and unions make their voices heard in utility matters. If you would like more information about the resources New York's Utility Project can provide your ratepayer group, feel free to contact us.
Sign-up for Updates
Get the latest email updates on the National Fuel rate case from New York's Utility Project. Use our convenient contact form to receive timely articles, filing announcements and links to other information about the case.
Contact New York's Utility Project