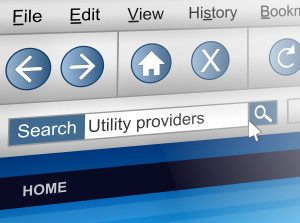 You can apply for electric or natural gas service by calling the utility company and providing your name, address, telephone number, and prior account number, if any.  If your verbal application for service is denied or not acted upon, you have the right to complain to the Public Service Commission.
Sometimes the utility requires a written application. This may be required when a former customer's service at your residence was terminated for non-payment, the meter has advanced or been tampered with since the last customer left, or an application is submitted in your name by someone else.
The utility must notify you within two business days if it will require a written application and why your verbal application is not sufficient. It can also require reasonable proof of your identity to verify your name and prior address so you may be asked to provide your driver's license or credit card. The utility may also ask for proof of responsibility for service at your new residence and will ask to see a lease, deed, bill of sale, or other document showing you occupy the premises. The utility cannot require you to give your Social Security number as a condition of receiving service.
For answers to specific questions about obtaining service, see the Electricity and Natural Gas Frequently Asked Questions.